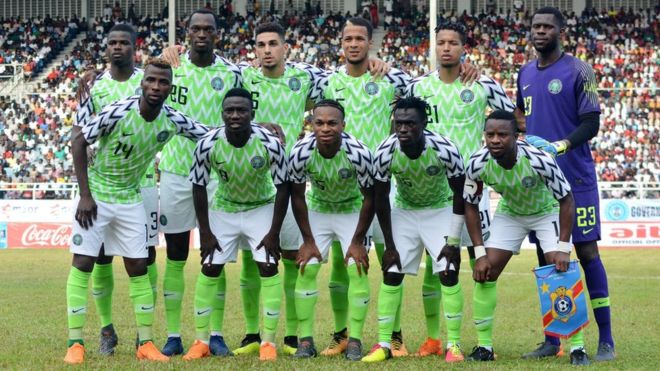 Super Eagles

Fan has admonished the Nigerian Team not to be drowned by the 0-2 defeat to Croatia in their opening match of the

2018 FIFA World Cup

in Russia.
The fans stated in Lagos that the Eagles should not allow their loss to the the Croatian National team not to weigh them down.
Kunle Arowolo
said that the Eagles needed to be sharper in the attack, adding that all other departments were okay, but that the attack led by

Odion Ighalo

was not effective enough.
"The team played well but did not do well at the attack, but it is not time to apportion blames to anybody but for the attack led by Ighalo to raise their game.
"We must approach our next game against Iceland with all manner of consciousness and get all three points or the alternative could be devastating,'' Arowolo said.
Stanley Okwonkwo, Another fan, stated that Super Eagles needed to be business minded up front as the last game showed their weakness in the midfield and attack.
"It was a great game but the better team won at the end, we have to support our team regardless of the loss because it is important for them to believe in themselves.
"I am hopeful that their performance in the next game against Iceland would be better, so let us support them to do well,'
' Okwonkwo said.
Steve Bamijoko, on his part, said that the team needed to work harder in their two remaining matches which were crucial to their progress to round of 16.
"It is obvious that there are no pushovers in the World Cup; everybody is good enough if you strive hard and play as a team.
"A clear example is Mexico handing a 1-0 defeat to Germany, the defending champions, in their opening match and Switzerland holding five times champions Brazil to a 1-1 draw.
"No team should see themselves as small, so the Super Eagles in their coming matches should have the clear chance to progress to the next round,''
Bamijoko said.
Nigeria face Iceland on June 22 who had forced a 1-1 draw against two times world champions, Argentina in their opening match. (NAN)