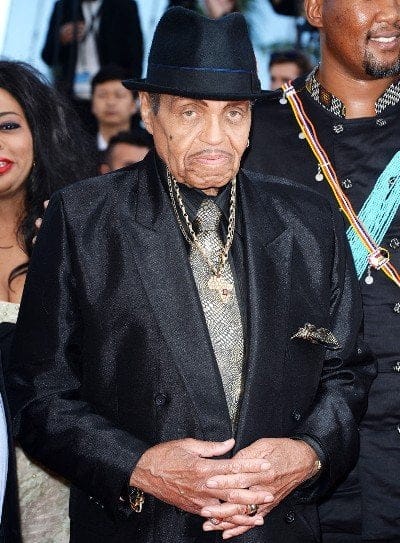 Late

Michael Jackson

Father,

Joe Jackson

, 86, is dead
Joe died in his Los Angeles home on Wednesday after battling with cancer for many years.
The Death of the father of 11 is coming 2 days after the 9th anniversary of the death of his son Micheal Jackson.
"He had home nursing care and things took a turn and they wanted to rush him to the hospital, but it was too late,"
a source close to the Jackson family said, according to Radar online.
Joe, who had a brief music career, married Katherine in 1949, he introduced music to his kids including Michael and Jermaine, and later brought some of his children together in a group known a "The Jackson 5."
NAN reports that after they were signed to Motown in 1968, the family moved to California, where the patriarch supervised the group's recording sessions and later opened his own record label, establishing the careers of his youngest son, Randy, and daughter Janet.