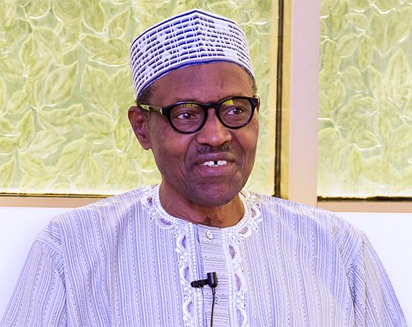 President Buhari
President Muhammadu Buhari is set to sign the N9.1 trillion 2018 budget of the Federal Government tomorrow after succumbing to entreaties to avoid a shutdown of the government from that day.


President Buhari The president, according to reliable sources, had frowned at N500 billion increase in the N8.6 trillion proposal he submitted to the National Assembly last November.


The increase was in part channelled to the legislative, the judiciary and other agencies of the government.


However, legal counsel reportedly offered by lawyers in the presidency had warned of the implications of not signing the budget immediately, which could mean using illegal instruments to draw money to run government operations.


A government source privy to the development told Vanguard, weekend, that the president was convinced to, despite his reservations, sign the budget in order not to bring the machinery of the government to a standstill as it would have meant no money to run the government.
That would have meant the first-ever shutdown of the Federal Government with the government not being able to pay for its services.


That is because the cycle of the 2017 budget ended last Wednesday, June 13 being the date in 2017 when Vice President Yemi Osinbajo signed the last budget in the absence of the then sick president.


"Any money spent would have been outside the budget, and that would have meant a constitutional infraction, and you know the president does not need to compound his problems with the National Assembly," a source familiar with the development told Vanguard.


The president's observations of the increases, it was gathered, were mollified by assurances that the increases would be covered by the increase in the budget benchmark for crude oil as provided in the parameters as reviewed by the National Assembly.


A government source disclosed that the presidency last Thursday invited the President of the Senate, Senator Bukola Saraki and Speaker Yakubu Dogara for the signing ceremony tomorrow.